Wolseley 1300 Automatic MKII Original Dutch delivery. With Sunroof !!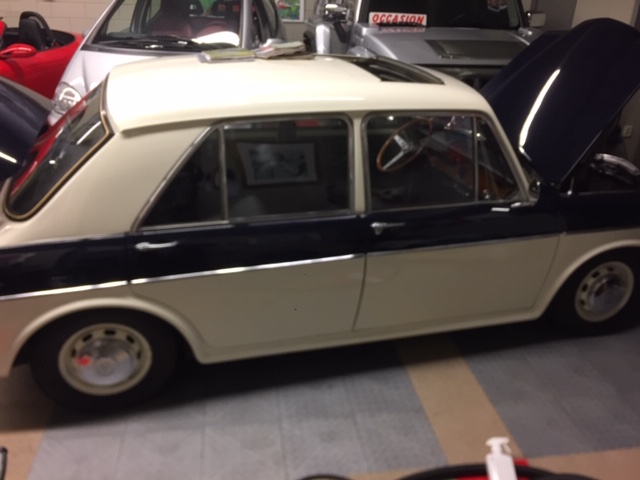 Very, very rare surviver. We have this Wolseley 1300 MKII with automatic transmission in our showroom. This Wolseley "Wasp" was the luxury version of the Austin 1100-1300 ( in the Netherlands known as Austin Glider) and has brothers and sisters with MG, Riley and Vandenplas names.
The car is in a really nice condition and survived the rust war as it was in a privat collection for many many years.
The body is in an exceptional good shape with a very rare "Groenen" sunroof.

Good pictures will follow later when some detailing and some service has been done.
Rare Wolseley
with an after market sunroof, made by one of the famoust dutch sun roof companies in the sixties : the comapny "Groenen in Rotterdam"
nice colour combination
automatic transmission ( a real rare thing. Only a handful of these cars where equipped with an automatic gearbox)
one of a kind. very hard to find these Wolseleys