VW T3 Westfalia 2.0 L Automatic, in superb condition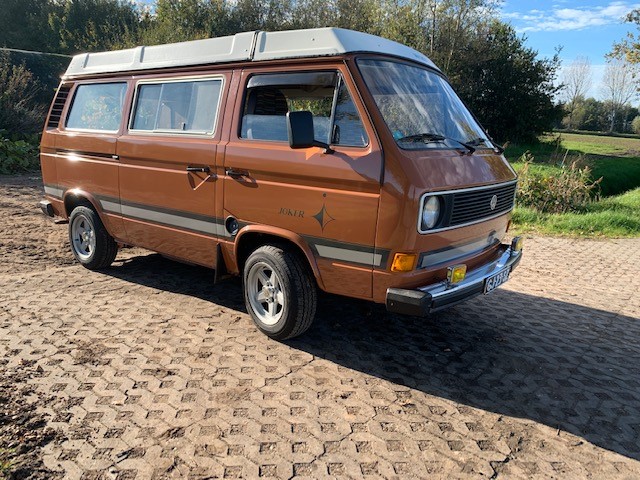 With the camper versions of the T1 and T2 Volkswagen introduced a complete camping hipe. The third generation of the VW Bus was also a basis for many camper building companies to make their version of a camper.
Westfalia is one of them and the most well known one.
The T3 we have is a Westfalia in a TOP condition. The car has been delivered new in the Netherlands in 1980. The car has only driven 108000 kms and is still completely original.
The colour and the Joker striping are showing the same combination as in the introduction folder.
Once painted the overall condition is top. Never welded , very well maintained and a top driving 2.0L aircooled fuel engine.
A map with invoices, docs, original booklets and servicebook are there.
New tyres, alloys (a set of original steel wheel with also very good tyres is also present), curtains, tent all there. You only need to add knifes, forks, spoons, dishes etc to drive for your camping holidays.
Absolute one of the best Westfalia T3's on the market. Many of them are diesels which makes entering many towns very difficult due to ridiculous EU regulation.

Nice chrome bumpers, fog lights, everything in amazing condition.
-Unique Westfalia
-Well documented, books, service book and invoices
-Tent
-Original dutch delivery
-AUTOMATIC TRANSMISSION !!!!
-only 108000 kms
-higher pricelevel.