VW T3 Reimo Camper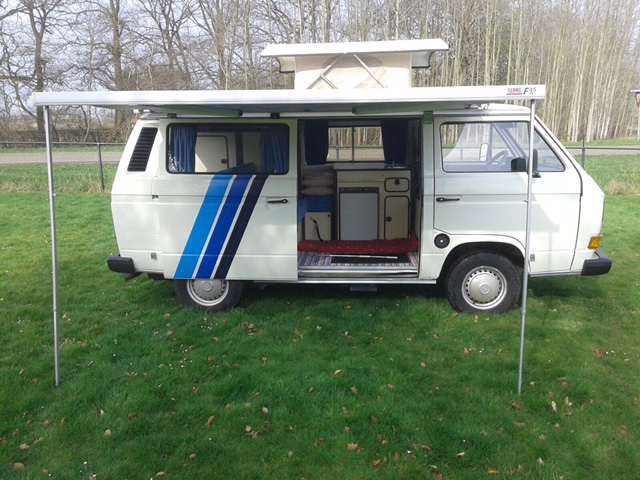 Besides the T1 and T2 the T3 VW bus is becoming more and more popular. The best driving Bus with the back engine.
BAsed on the VW Bus the company Reimo delivered parts and equipment to make campers. They also built them themselves, however, they also sold parts to have the camper creation built by individuals or dealers.
One of our relations has asked us to sell their T3 camper for them.
And it is a very beautiful one, without rust and low milage. Very nice paint and interior. (one of the front seats has some 'sliding damage'.
Well equiped with a low "pop up roof", kitchen, nice couches/beds. With water tanks and awning (dutch luifel) .
The engine is a revised diesel and has only a few, really few kilometers on it. (changed last year).
The T3 has only about 113000 kms total. Excellent overal condition with new water cooled diesel.
Cancel your flight and take this camper for your holiday!!!!!!!!!
Real good condition
No rust
very well maintained
new diesel Engine
Original dutch delivery  14-3-1986
APK till 18-5-2018
only 2 owners  (you can feel the love to keep the car in good condition)