VW Golf Cabriolet MK1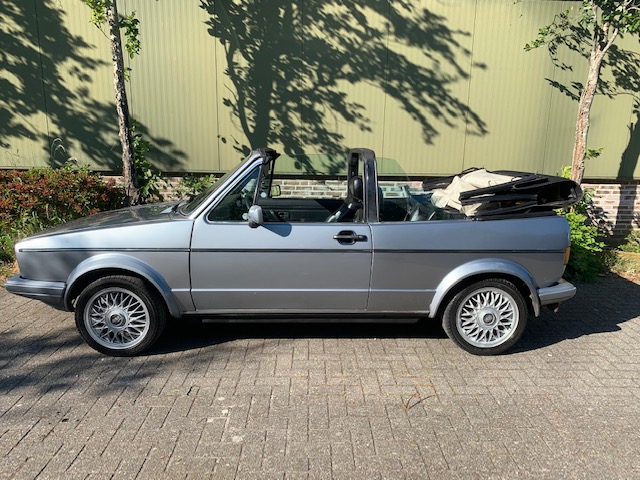 We took in exchange a VW golf Cabriolet MK1 of 1989.
The car has a very nice colour , leather seats, Sonnenland fabric softtop, alloys.
1600 CC. Good driver.
Has some kms behind it, however still in good condition.

Not new, but for its age and kilometers a nice car.
Alloys
very good Sonnenland softtop
nice colour
good driver