VOLVO 164 Automatic 1970 in really beautiful unrestored condition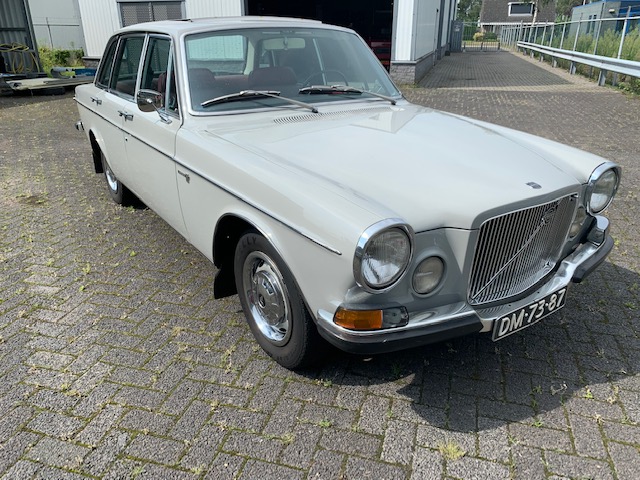 We know that the Swedish Volvo's are reliable and good cars. Now we offer one of the best survivals of the 164 series. This 1970 Volvo 164 was delivered new in the UK. There it drove about 27000 miles on the british roads. Somewhere between 1996 and 2009 the car has been changed from right hand drive into a left hand drive.
In 2009 it was sold to the actual owner who drove the car only with nice weather.
The car has about 45000 miles on the clock. That is really unique.
The condition of this Volvo is incredible good and healthy. No rust due to very well tectyl treatments. Not restored, not welded and we think hardly re-painted.
The mouse grey colour is in top condition. The stainless steel, chrome parts and alu parts are in good condition. The interior is with some patina on the red leather chairs in a conditon you will hardly find in these aged cars.
The ceiling is like new. The Volvo has a Golde sliding roof. All top.
In the car there is a LPG installation for economic driving. You like it or you hate it, but it is there.
instruction book, service book and more documents are with the car.
-Unique Volvo 164
-In this unrestored condition hard to find
-the only one we suppose which has been changed from rhd  into lhd.
-original overall condition
-books, leaflets, service book, boardmap available
-milage is original
-super colour combination, grey with red leather interior
-tools