Volkswagen Golf MK1 Cabriolet 1991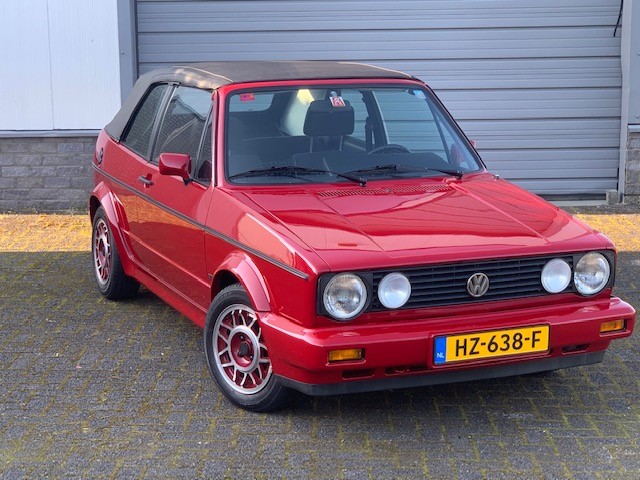 Timeless, that is what we can say about the VW Golf Cabriolet MK1.
This modell is still very popular, and is even rare if you are looking for an original, not pimped , car.
We offer a beautiful Paprika red example which was delivered new in Germany. It was taken to sunny Spain to be used as the daily driver when visiting the second residence.
Due to the sun and some cosmetic damages the car has been repainted a couple of years ago and got a new soft top.
The condition of the car is exceptional. Only 62000 kms, very nice interior, exceptional body condition. And all original, no pimping, no engine issues, not spoiled!!!
As the car did not drive much, in its entire life and particularly , in the last 5 years, we made big maintainance: New distribution belt, large service, new braking fluid and a fresh APK (MOT).
This car is ready for nice Spring and Summer days.
It should be kept in this condition as they are hard to find, especially with this low milage.
-exceptional good condition
-low milage
-fresh service including distribution
-collector's item
-boardmap, service book and lots of documentation, invoices
-apk (Tuv-MOT) valid till 19-03-2022