VOLKSWAGEN BUG 1500 CABRIOLET 1969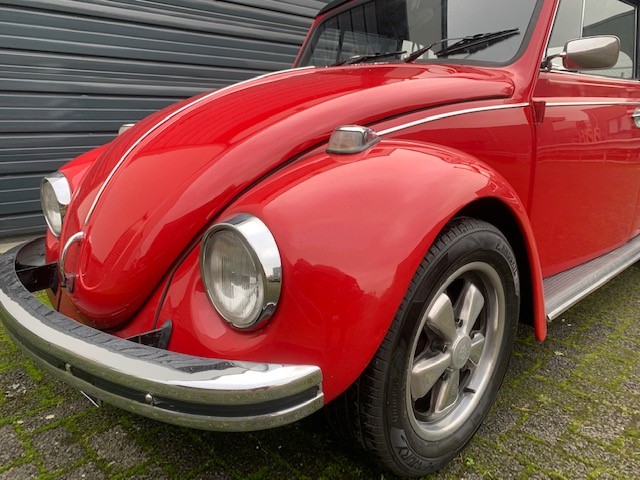 The VW Bug convertible is one of the most produced cabriolets.
from 1936 till 1990 this concept was very popular.
Nowadays it is still a popular classic.
We offer a 1500 VW convertible from 1969. The bug was delivered in 1969 in the USA and is already many years registered in the Netherlands.
The flat windscreen give the car the original classic looks.
althoug this car is not original it has a cute overall look.
This Bug needs restoration/welding. It is far from perfect, HOWEVER, driveable
The chassis needs attention as well as the chassis beams.
But the car can be driven as is. In the Netherlands no need to go for APK. The bug has a 1600 engine and drives and breaks ok.
As it is an american delivery, the car has the comfortable homokinetic rear suspension (like the automatic versions). The front suspension is lowered and the Porsche alloys give the car a customized look.
The convertible hood is nice and of fabric.
-Nice looker registration in the Netherlands
-Porsche alloys
-superb colour
-interior of grey fabric with red piping
-some nice chrome details
-Porsche alloys
-NEEDS RESTORATION , NOT A PERFECT CAR, BUT HAS POTENTIAL.
-more pictures on request