Volkswagen Beetle Kever Cabriolet 1974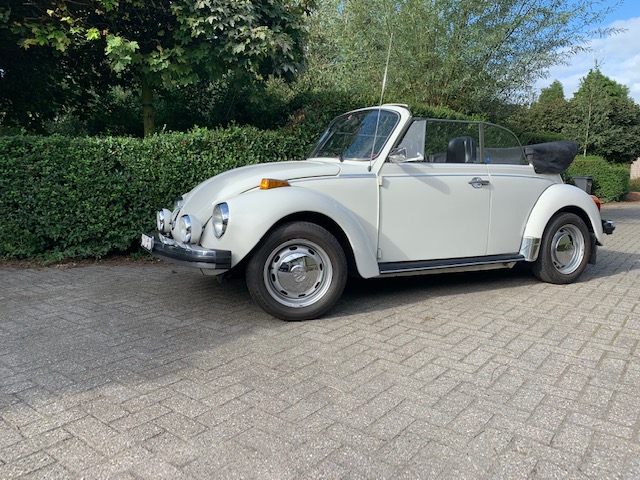 Out of a private collection we offer a very healthy Volkswagen Beetle convertible.
The car has been delivered new in California in 1974 and has been imported in the Netherlands in 2000.
Since then the car has been stripped and rebuilt completely. It is a very solid beetle which drives very well. The Engine has been provided with 2 carburators and an extra oil cooler in front of the car.
The paint, hood, interior is in excellent condition. When the hood is opened it can be covered by a tonneau cover. There is also a cover which covers the complete interior when the car is open. Also a wind catcher comes with the car.
In a better condition are these Beetles hardly to find. All the panels fitt very well, the chrome parts are in good condition. with electric windshield washer, nice chrome accessories.
-top Beetle
-nice engine with double Solex carburators and extra oil cooler and Reichtert air filters
-excellent interior
-wide steel wheels with chrome hubcaps
-towing hook, with pumping system for the rear shock absorbers
-tonneau, partly and complete, wind catcher
-2x extra Cibie
-technical control (apk) valid till 2 October 2021
-short shift.
-excellent documentation