VOLKSWAGEN 1303s Big Bug Hellas metallic 1973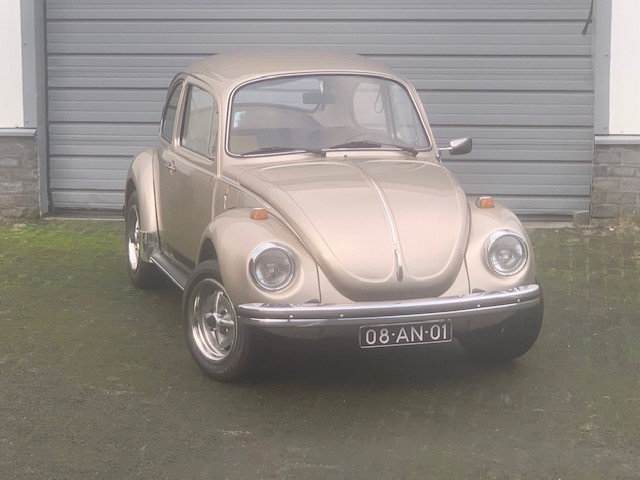 We introduce a lovely Volkswagen Beetle 1303S in the special edition Big Bug.
The Big Bug is a luxioury and sporty beetle introduced late 73. With nice upholstry from a combination of fabric and leatherette, a wooden look dash, a wooden gear shift knob, 5,5 J Lemmertz wheel.
Only available were these bugs in Ontario Metallic, Hellas Metallic and in Moss Metallic. (resp. Blue, beige and green)
Our car has been delivered new in the Netherlands and is still registered there. It has been repainted once and partly restored long ago. The front seat have new fabric, the tyres are new.
The overall condition for a Super Beetle of the seventies is ok. The car runs very good.
There is a "Zertifikat from Wolfsburg" with the car.
-Exclusive 1303 S. Hard to find these days
-original condition , restored and repainted once
-new tyres
-overall nice condition.
-Certificate from Wolfsburg showing originality.