VOLKSWAGEN 1200 RAGTOP 1963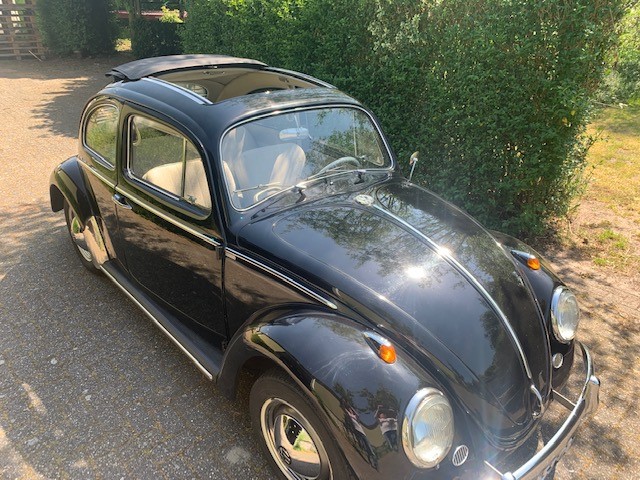 One of the most wanted models in the Bug/beetle range is the "dickholmer 1963 with ragtop".
We have a beautiful 1200 one in black with fabric interior. The paint is almost original except the 4 fenders. The rest of the car is authentic, with signs of use and a beautiful patina of 59 years.
The car has been delivered new in Sweden , dealer stickers who delivered the car still present on the body.
Not welded, also not necessary. You want a healthy bug, here it is.
comes with docs and original Wolfsburg certificate.
-nice body
-rag top
-original paint except the fenders
-original interior
-no radio, never installed
-dick holmer 1963 with the small windows. (this is the original model used in the first Herbie movies)
-Swedish delivery, registered in the Netherlands
-Own collection car !!!
-original wolfsburg certificate present. Matching number car.