VOLKSWAGEN POLO L 1976 mk1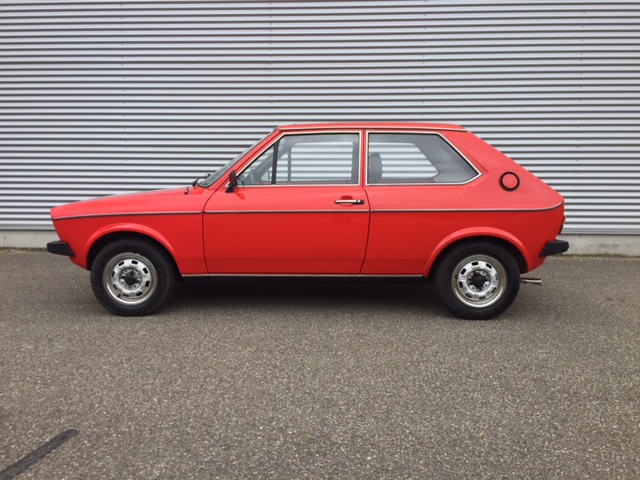 We offer a unique left over Volkswagen POLO L, which was born in 1976. The Polo is in a unique shape and looks very handsome in its luxury outfit with chrome trim. The POLO is partly in first paint, no rust damages, good chrome bumpers and parts.
The upholstery is still in good condition, no holes and damages. Very honest condition.
One of a kind. Very hard to find in this condition, with instruction booklet and service book.


The L from Luxus. Although luxus in that area was of a complete different kind than nowadays. In the 70's luxus was familiar to chrome parts and nice fabric upholstery.
Who loves the VW front wheel drivers of that area should have a look at this car.
German papers. Dutch registration possible.