Saab 900 Cabriolet 2.0 Turbo with low milage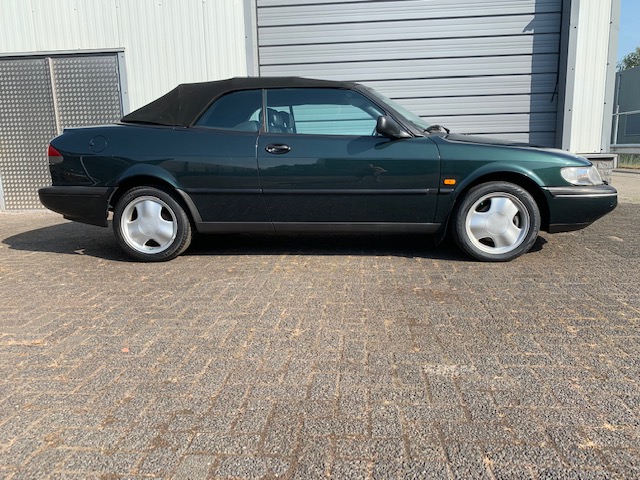 We offer a Classic car for the near future: a Saab 900 Cabriolet 2.0 turbo with only 126000 kms.
The car is in excellent condition, the body shows little signs of use and the interior looks like new.
The green colour with the black hood and black leather interior give the car a decent appearance.
Ideal car for business people in the Netherlands to use it as a company car with low income taks addition.

Drives as you may expect from such a car.
Airco, good tyres and a apk (technical control till 2020) , 2 keys .

good driver
chique appearance
relatively low cost
classic car for the near future
tax friendly in the Netherlands (young timer)
no rust
low milage