RANGE ROVER VOGUE 4,4i Black with black interior. Very nice condition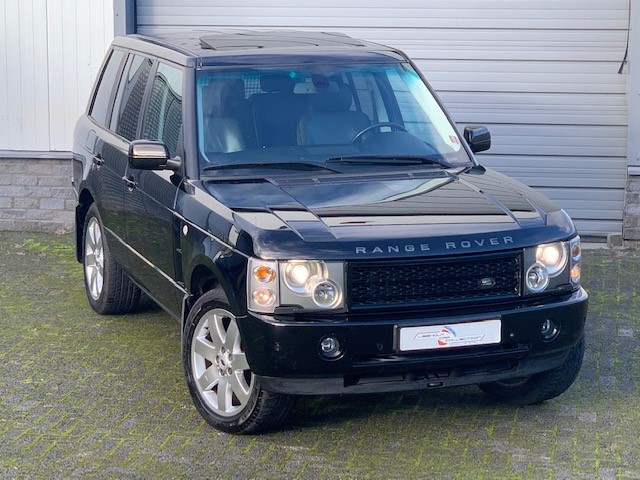 We offer a beautiful Super King of the Road, a 2004 Range Rover Vogue with a powerful fuel engine (BMW). The car is based on its age and milage in a very good condition.
Booklets and a few maintainance invoices are present.

The RR has many nice options, like towing hook 3500 kgs, Airco, navi, electric sliding roof, leather, air suspension.
The odometer shows 331000 kms. However this is not showing the car and is not influencing its driving fun.
The car runs and drives smoothly . For its milage it is a top car.

-superb overall condition
-many options
-booklets and some invoices over the past years
-luggage room complete with nets, rollo with dog net  and luggage cover.
-towing hook 3500 kgs
-leather interior in very good condition.
etc
MoT (APK-Tuv) till 19 November 2021