Porsche Cayenne Turbo 2007. Original Dutch delivery in a beautiful colour combination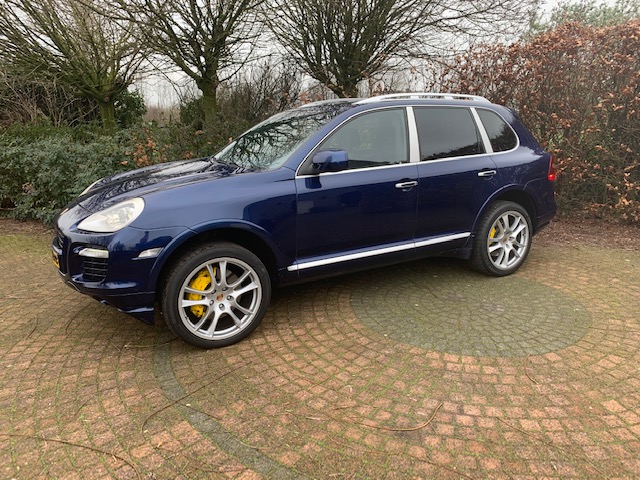 Powerful, impressive, fast that is what we can say about this Cayenne Turbo facelift. Not in the standard black or silver or grey colour, but in a chic Blue metallic with black leather interior and black ceiling. a lot of options are ordered on this new in the Netherlands delivered Cayenne Turbo.
Sunrood, 21 inch, electric towing hook, navi , roof bars, etc. The first owner of this car wanted something different and ordered yellow callipers. It fits the car very well and give it "different" look.
We do not need to say something about driving. This is undoubtly one of the best driving SUV's.
King of the road, king in the sand…..
This car is very well maintained and is in excellent shape. The engine of 500 HP has only 172000 kms.

If you want something special....
Cayenne Turbo
top colour combination
excellent shape
21 inch
sun roof, air suspension,  electric towing hook, navi, airco etc.