PORSCHE BOXSTER 2.7 2006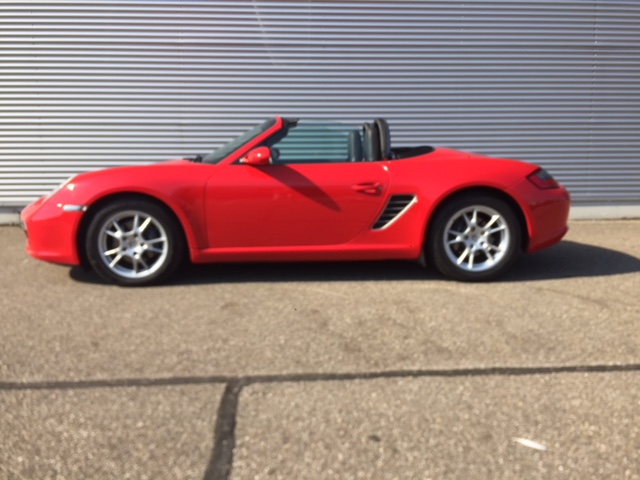 We offer a very freshly looking Porsche Boxster 987. This car has been delivered new in Belgium and is since 2014 in the Netherlands.
Only 128500 kms and well maintained. Drives super, looks great .
The paint is allmost first paint. The interior is in very good condition.
Also the electric roof is functioning correctly. The fabric of the roof is black and without damages.
This car is really fantastic.
This colour is something different than Silver or Blue. Looks, drives and feels great.
With service booklet and instruction boardmap.
No surprises. What you see is what you get.
top car.
the red colour  suits the car very good.
Technical control new  till 3 July 2020