PORSCHE 997 CARRERA 2004 MANUAL GEARBOX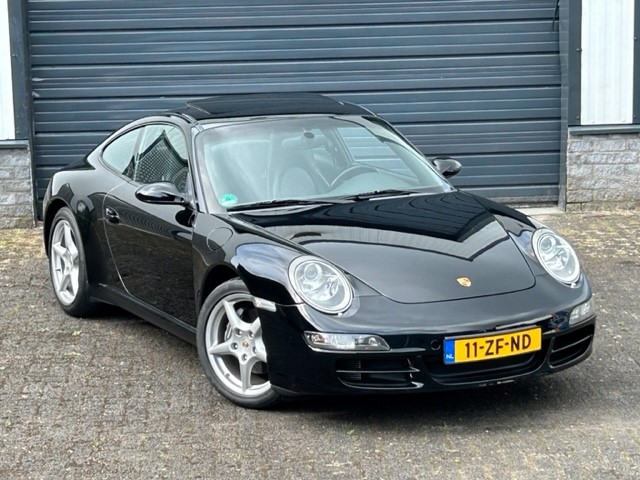 We have a very nice Porsche 911 from 2004 for sale. the car belongs to one of our car enthousiast friends who has no time to drive it. In stead of using it it is always in the garage as time is lacking for using due to work and other cars which are easier to take due to standing in front of the door.
This 911 was delivered new in Germany and exported and registered to the Netherlands in 2009.
Well maintained by Porsche dealerships and Porsche specialist. all shown in the boardmap with service history.
Only 143138 kms on the odometer. Very good paint, excellent interior with navi, cd player, sliding roof, alcantara headliner, leather and a manua gearbox.
This manual gearbox gives you the right feeling to drive this 2WD Porsche.
This 997 has been in the hands of car enthausiasts as you can see on the overall condition, the perfect condition of the alloys, non used lighter and ashtray.
If you are interested, please make an appointment !!!



-black paint, black leather
-manual gearbox
-sunroof , alcantara head liner
-boardmap with booklets and service history
-only 143000 kms on the odometer
-nice overall condition
-APK-tuv (Mot) till september 2024