Porsche 996 targa 2002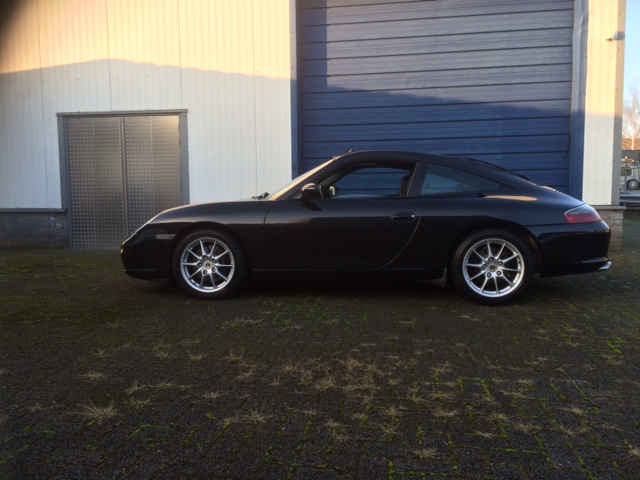 Some people define the 996 as ugly. Did you have a close look to these cars? They have got the wrong image by the press. They look too much on the Boxster and they have engine problems! what has been written positve on these cars..... the time is now there.
Look at actual BMW's, Audi's. In the mirror you do not recognise what typ is behind you. Even from the side you sometimes can hardly see it.
And now 996. They are beautiful and they drive top. And do not forget : 996 Targa's are exclusive. Only approx 5200 built of a total of 175000 996's. Buy now is our advise!

This 996 was delivered in Germany and has been registered in Holland since 2009. It is a low milage car with good maintainance history.
Lovely colour combination, black paint, black leather .
Well maintained and with a lot of invoices and documents. Service and instruction booklets are there. Toolkit etc also.
more picturs will follow soonest.
Original 996 alloys .
very good driving tip tronic. Dry engine. Well maintained. Exclusive !!!!!