Porsche 968 cabriolet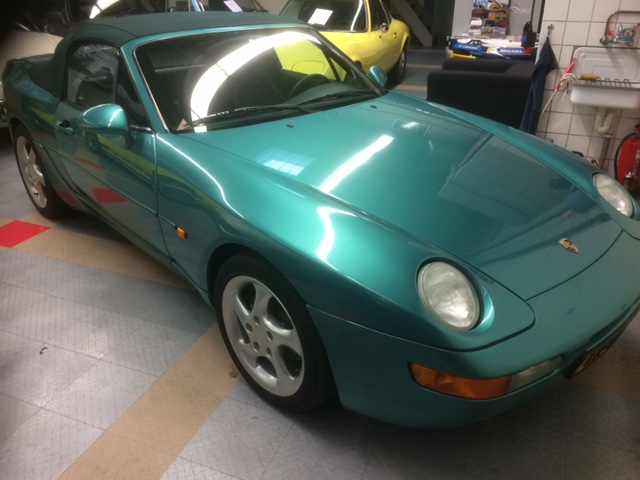 Porsche 968 cabriolet with manual gearbox in a a nice and rare green colour, with green soft top.
Black leather. Well maintained. Superb driving car with the strong 3.0L 4 cylinder engine.
totally built 4389 pcs of which, 2248 for the USA and only 1141 were produced for Europe and the ROW.
A Porsche 968 Cabriolet is a rare appearance, and has been  built in small numbers.