Porsche 912E 1976 lovely condition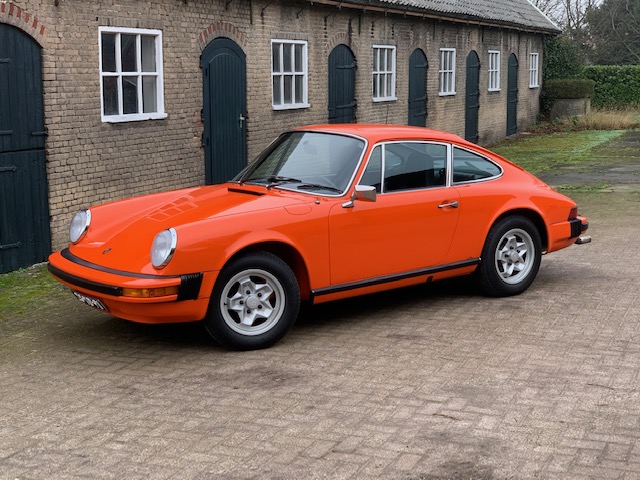 We offer a beautiful 912E of 1976. These 912 series is very rare. Only 2099 pieces have been produced, especially for the US market. The 4 cylinder Boxer motor delivers 90 horsepower. Not as fast as a 911, however due to its lower weight a real Porsche worthy driving experience of the seventies.
This car comes from Oklahoma and is registered in the Netherlands since 2017.
The condition of the car is original with a real healthy body. The bottom part of the car has been cleaned professionally and shows the original factory condition with no rust or restoration signs.
The 70ies orange paint is not only freshly looking however also in a good condition. The chrome parts, cookie cutter alloys, tyres and rubbers are as you might expect of a very nice survivor. Interior is also in original shape.
Engine and Luggage compartment look . Jack and tools available, together with many invoices of maintainance. You should see the car and convince yourselves.
It looks very cute due to the small body and the orange colour with chrome parts.

An Eye catching Porsche, which was only produced 1 year (from 1975-1976). Stunning 912e which is very rare. Please make an appointment to visit us. One of the better 912E's in the market.
-Super exclusive
-912E  with the looks of a 911
-top condition, all over !!!
-booklets and many maintainance documents
-eye catcher in a top colour.
-technical control valid till november 2021