Porsche 911 E targa 1969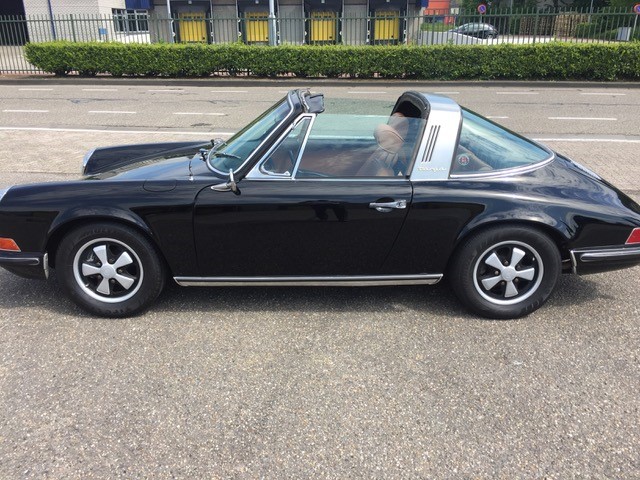 For sale a very nice and good driving 911 E targa. Built in 1969, it is the 2.0L version which was only 1 year available. After that year the engine increased to 2.2L.
This car is from 28 Feb 1969 and is registered in Holland since 2008. With a nice brown leather interior and overall good interior shape a nice combination with the outside colour. Comes with a lot of documents and invoices.
The car has very nice classic looks due to the black paint and the chrome trim.
With very nice 15 inch ORIGINAL Fuchs wheels the 911 smile is complete. Without the Targa roof and with a little sunshine the ultimate Porsche 911 feeling can be created.
Guaranteed pleasure and quite exclusive as only 858 911E Targas left the factory in 1969. (with 2.0 L engine with 140 ps)

Please call in case you are interested so we can give more information about the arrival time of the car.
Original USA delivery . Original colour  in which the car left the factory is sand beige.