PORSCHE 911 COUPE 1998 (996) Original Dutch delivery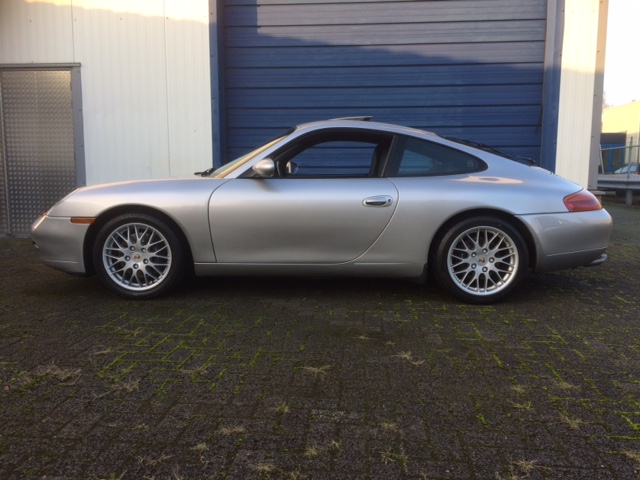 this is the best Porsche to start with. You can safely drive, it has a nice colour, it has a nice blue leather interior, it is well documented and maintained.
Original Dutch delivered 996 coupe. Tip tronic. With "Nat. Autopas".
What is interesting: THE PRICE. (YOU CANNOT EVEN BUY A RESTORATION PORSCHE FOR THE MONEY !!!)
What is amazing : the tacho has 297000 kms and it drives like "NEW"

With lots of history, back wiper, electrical sunroof and blue leather interior.

Drive now. You can drive with it in the Environmental areas in the big cities (many cars between 40 and 25 years are not allowed …)
you have a save car, which cost you the same price as a total engine revision of an air cooled 911.
good tyres and lovely overall appearance.
really lovely 996.