Porsche 911 964 Cabriolet Nightblue metallic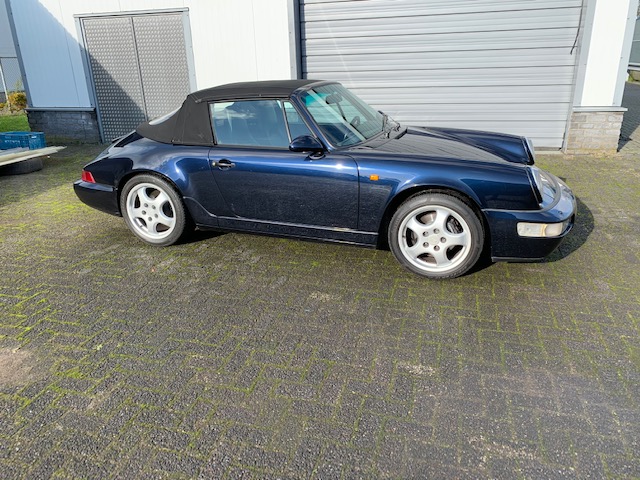 we expect soonest a very well maintained Porsche 964 Cabriolet. The car has pile of records of maintainance over the years. 7000 kms ago the engine has been revised.
Excellent body condition as well as interior shape. With a stereo with navi, this car brings you where you want to be. The sound of the 964 is as it should be, a heavy raw sound.
The automatic gear box works without problems.
Comes with wind rack and tonneau and a pile of maintainance documents.
The maintainance and revision invoices are very impressive over the years. Thousands of Euros have been spent to maintain the car. All is visible in the map with invoices, Technical control reports. Also the sales folder of the car is there. Very nice car which is a real driver/cruiser.
18-3-1992 first date of registration.

More pictures to follow on on request.
-good driver
-nice overall condition
-revised engine only 7000 kms ago.
-top driver
-real authentic 911 feeling
-all documents of maintainance and technical control (APK)  come with the car
-technical control valid till 21 July 2020