PORSCHE 911 3.2 Carrera COUPE
1986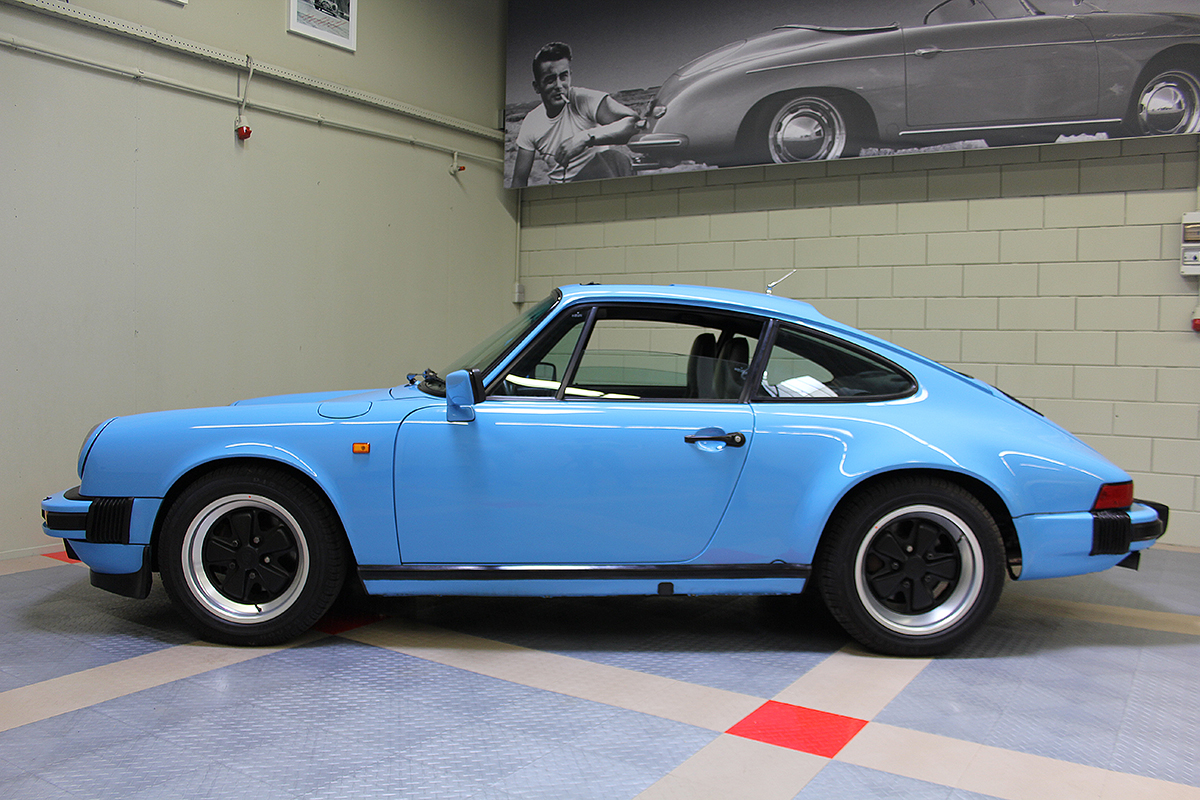 Very rare colour for a 3.2 . It is a "Sonderfarbe" Hell Blau. This superb 3.2 has the looks of the seventies. The colour brings the car to an earlier Porsche decade. The colour suits the car perfect. With the black trim around the windows, and the other black elements the contrast is amazing. The interiour is original, black leather with black grey fabric in the middle.
Originally delivered in Germany and since many years registered and well maintained in the Netherlands. This 3.2 has a 915 gear box and drives well. Look at the pictures, ...... no words are necessary.
Originally the car was delivered with a rear spoiler. The previous owner removed it (like many owners do). The spoiler is there and will be delivered with the car. The car comes with orignal maintainance booklet (replaced version from 4300 kms).