Porsche 911 3.2 Carrera coupe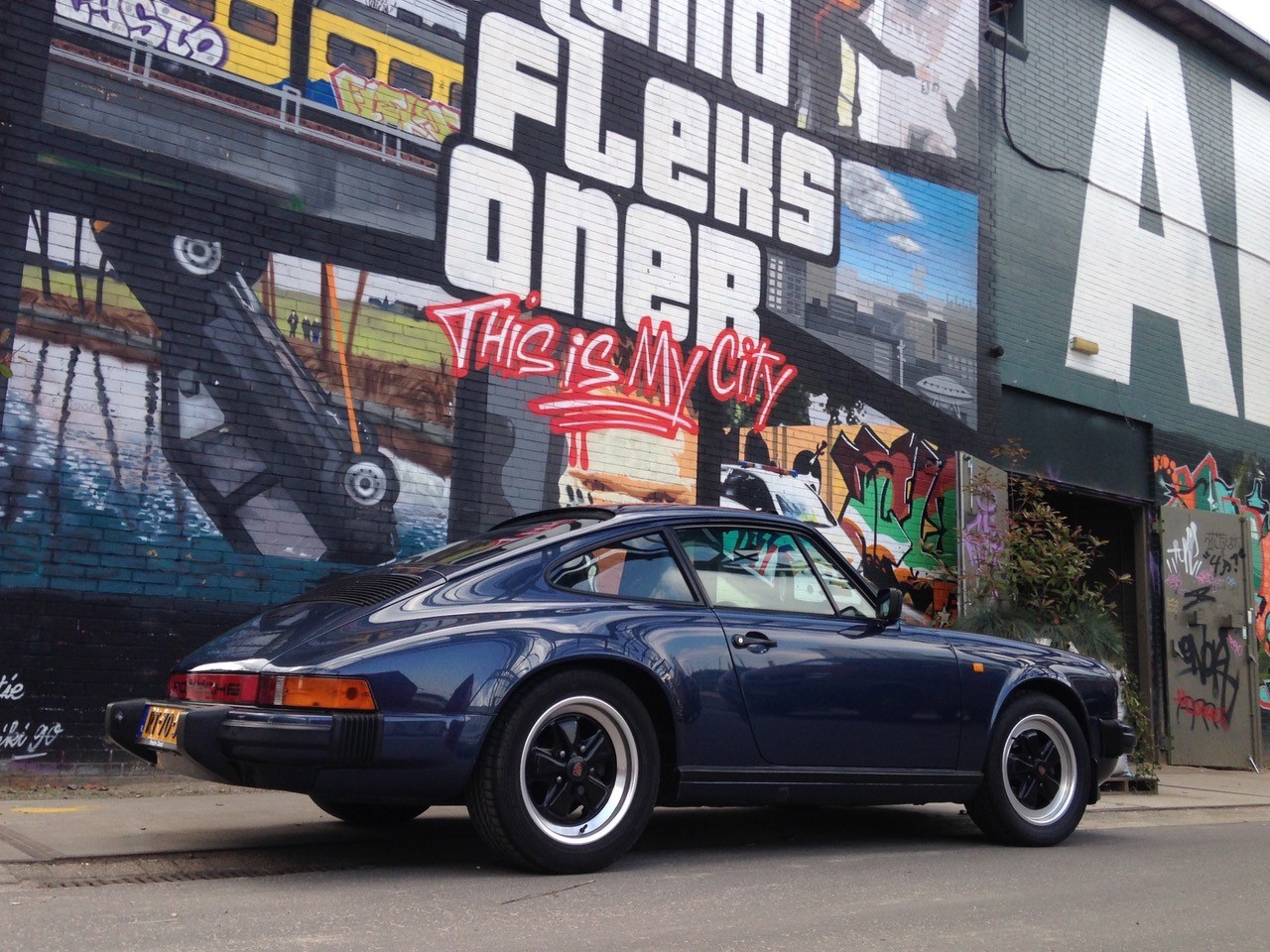 We offer a very nice and well maintained Porsche 911 3.2 Carrera Coupe. The car was delivered new in Holland, however, directly exported to the UK. After 2 years it came back to the Netherlands which explaines the 1987 license plate.
With only 186000 kms it still drives great. The gearbox has been revised, and the car was re-painted 7 years ago due to cosmetic reasons.
The colour is a "sonderfarbe" 33X-9-3 , being Prussian Blue which gives the car a very nice appearance together with the blue interior.
Original with the back spoiler.
In case you want a very nice Porsche, this can be yours.
the car has a sun roof and was originally delivered with airco.(however this has been removed)
Comes with boardmap with booklets, tools and compressor.

The back spoiler: YOU LIKE IT OR NOT.  If not, we are happy to anounce that there is also a back lid without the spoiler with the car , painted also in the very nice Prussian Blue colour.
The airco parts are also there.