PEUGEOT 604 v6SL automatique 1977 Series 1.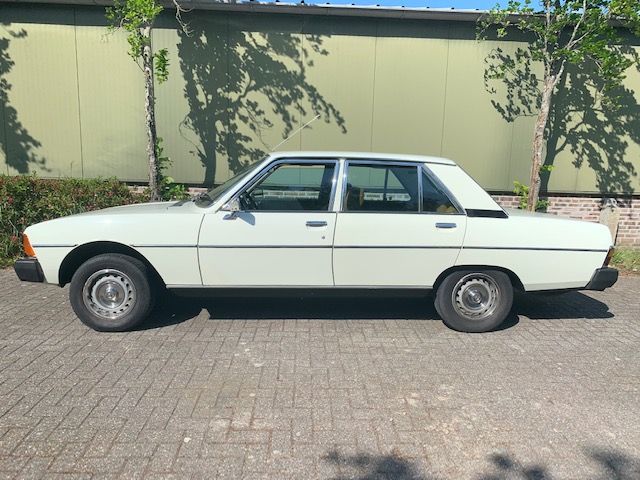 Survival of the fittest. That is what you can say about this Peugeot 604. They are hard to find in good condition these days.
This one has been delivered new in Switzerland and since 2007 registered in the Netherlands.
The odometer shows 99684 kms which we think is correct, especially taken the condition of the body into consideration. Not welded.
This flagship of Peugeot in the seventies drives smoothly with its V6 carburator engine and a lovely automatic gearbox. Together with 4 electric power windows a comfortable limousine.
The car has recently got a LPG installation, which makes driving very economically.
Besides that there has been installed a cruise controle.
Besides some signs of use, which is normal in 43 years of use, the car looks great. Not restored and wearing its signs of use with proud.



-top body, not welded and also not necessary
-automatic gearbox
-interior showing hardly signs of use
-headliner in perfect condition
-LPG installation for economic driving (you like it or hate it, you keep it or remove it)
-after market cruise control installed
-Original appearance overall.
-technical control valid till 11-02-2022