Original OPEL KADETT RALLYE 1969 Kiemen modell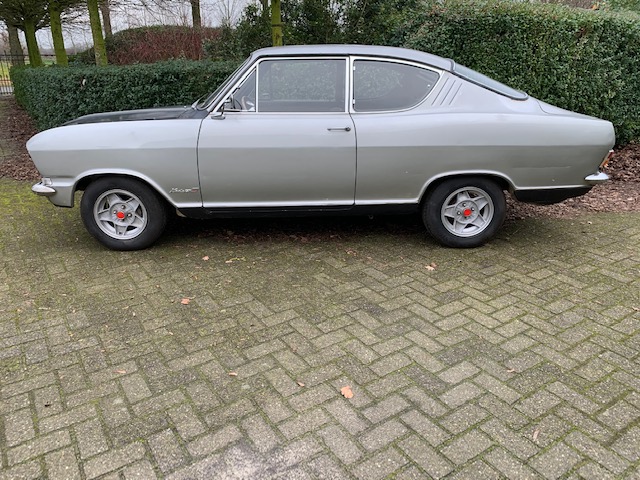 we have a real barn find. This Original Opel Kadett Rallye was found between many other cars in France. Although the car has damages and scratches all over its body, the car looks cute. There are no rotten places on bottom , the car has as far as we can Judge not been welded. The interior is in a relative nice condition. The drive train has been revised, the engine is running very good. Electric fuel pump has been fitted, new tyres are on the ATS alloys.
These are Original ATS GM alloys. The fit very well to the car. Also is an Original set of carburators and air filters available including a lot of documentation. This car can be a show winner with some help from the body shop.
The car has been transported from France to the Netherlands about 8 years ago. After a couple of years rest, many technical issues have been restored or improved and in 2018 it has been registered in the Netherlands. The previous owner drove it to France for a holiday.

This car is nice, although it looks damaged. It drives great and is really hard to find.
The price is firm. No cars in exchange!!!

unique Kadett Rallye
drives well
needs bodywork (painting ). No welding!
hard to find
French delivery, good condition due to good climate