Opel Kapitän 1965 in showroom condition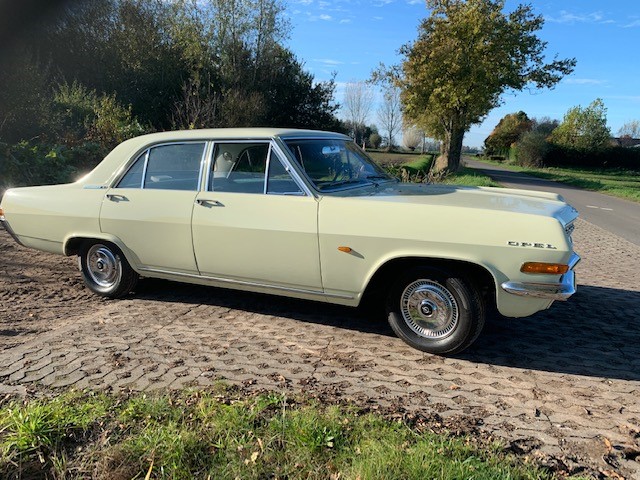 When you think about big limousines or luxury cars you think about Mercedes, Rolls-Royce, Bentley, Jaguar and all American enourmous cars.
In the fifties and sixties big cars where popular. And also Opel tried to get a place into the market of limousines. With the Kapitän, the Admiral and the V8 Diplomat they had a scale of luxury limousines.
General Motors had besides Opel plants in Germany also a plant in Switzerland. In this plant cars where produced for the Swiss market. So were Kadett's produced here equiped with more gadgets and bigger engines. The Kapitän we have is one of the 840 pieces built in this Swiss factory.
The car was delivered new in Switzerland to its first and only owner.
He moved to Italy and took the car with him.
Besides the Opel he also owned a Mercedes 250S which proof the documents. The car is mainly in its first paint except a few parts.
The car drives like new. The manual gearbox does its work very well and the engine is turning very smoothly.
The bottom of the car looks like new . This quality is hardly or impossible to find at this moment.
A perfect car for an Opel Collector or Museum.

-top car
-in this condition hardly to find
-beautiful un restord green interior
-body in top condition
-unique car.