OPEL KADETT 1.2 Berlina 4 deurs 1977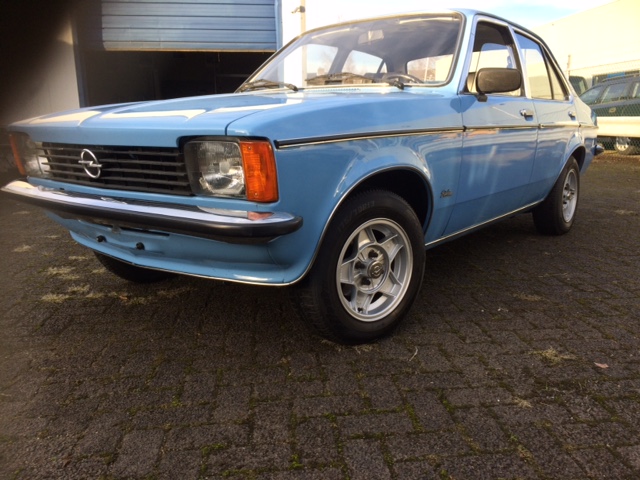 One of our customer's asked us if we can sell his Opel Kadett. Nice question. But when we saw the car we immediately said yes.
for sale a very nice and Original OPEL KADETT 4 doors sedan in an ultimate condition.
Only 88000 kms on the odo meter. First owner, a lady born in 1917, bought or got the car in 1977 (for her 60th birthday we suppose). the car was years in the family in Germany.
Still it has a German title, however this can be easily changed into a dutch one upon request.
The Kadett is the most luxury one, the Belina version, with chrome trim around the windows, around the fenders, with black fabric interior, 1.2S engine and in this case with 5 ATS alloys. And the nicest thing is the colour: baby blue.
A top Kadett for years of pleasure.
nice condition. Here and there painted in the past, but still in very good condition outside and also bottomside, interior, engine compartment and luggage compartment.
very difficult to find in this condition , colour .
complete with booklets
very cute colour combination
-german papers. Dutch papers can be arranged