OPEL GT/J 1972 original Dutch delivery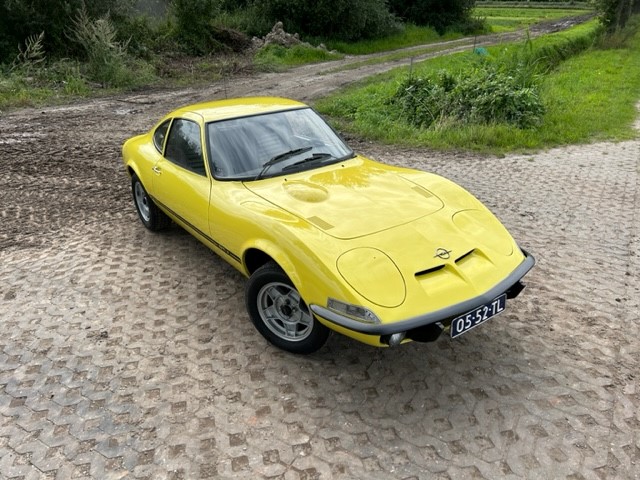 We offer an Opel GT/J 1900 in a stunning condition. Although many of these little Corvettes have been eaten by rust or badly restored, this one has survived the dutch climate.
Delivered new by Opel dealer in Zwolle. Driven by its daughter. Now it is in our collection after a stay in a car collection.
The OPEL is in very good condition due to the rust prevented ML treatment it had as far as we can judge from the registration. This means that the motor comartment, the battery compartment and the pop up light compartments are all coverd by this brown protector. We kept it as it was. Can be removed but is not our choice.
All is hard as stone. No rust. The interior is original and with normal signs of use, no damages. The paint has been redone over the years, however already many years ago.
The GT/J is the GT without the chrome trim. It is the "sporty"version for the young people in the seventies.
Only 109300 kms on the odometer which we believe is original.
ATS alloys complete the sportivity.
-unspoiled GT/J
-original dutch delivery
-not restored, no rust, only repainted once
-ML treatment kept the rust away.
-hard to find in this condition
-interior  original