Morgan 4/4 1976 "black beauty"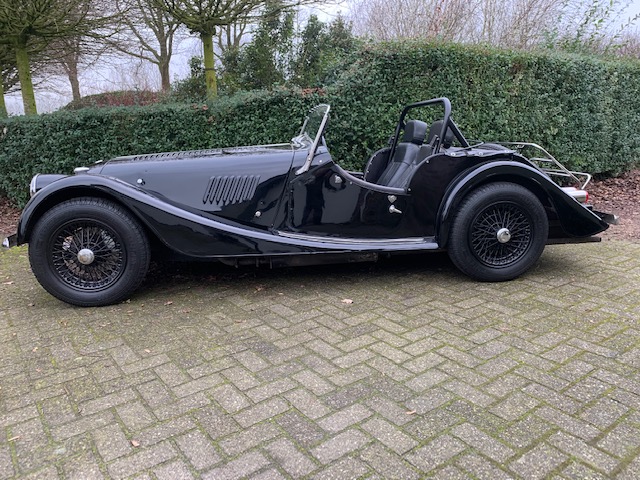 We offer a stunning Morgan 4/4 of 1976. The car was newly delivered in the UK and restored also there. In 2018 the car came to the Netherlands.
The car is in very good condition and drives excellent. For the freaks, the car has the steering wheel on the "right"side. Yes it is a RHD.
Excellent colour combination, as far as you can speak from a combination: it is all BLACK, body, interior, wheels and softtop.
Driving is an experience if you are used to drive more modern based cars. Especially the open air experience is top. Steering on the right side, the exhaust sound in your back, and the narrow car make it like go-karting.
Let us be honest, these cars should only be driven open. Never close it......

Front disc brakes, black wire wheels, new tyres, nice black leather interior, roll over bar...… and a nice engine.

funny car with a lot of joy and good looks too.
-black beauty looks
-good technical condition
-book with information and invoices