MINI COOPER Chili checkered design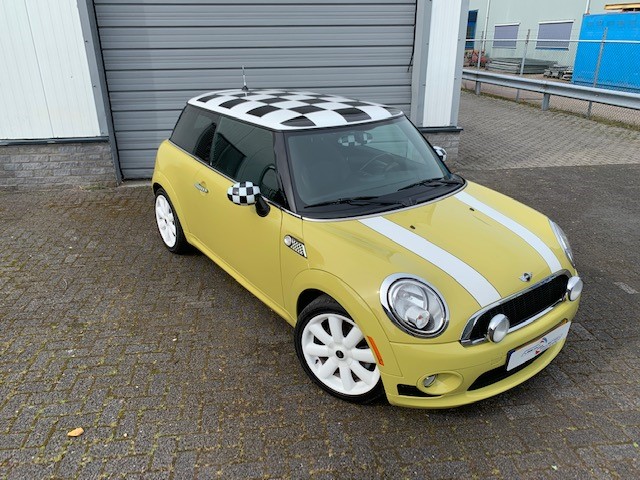 whoww this is something lovely, something looking special.
This Mini was new delivered in the Netherlands in 2010 and had only 1 owner. And that you can see. This owner was a car, or better, a Mini lover.
The car is in beautiful condition with hardly signs of use. The yellow paint with the checkered accents are in top condition.
The interior is in superb condition with half leather seats.
The checkered accents give the cars a sporty look. The white painted alloys are without signs of use.

The Mini drives like a mini should do, reliable. With only 124000 kms on the odometer it has still a long distance to go.
Well maintained, with booklets.
Lovely colour
Checkered accents which give a sporty look.
Checkered accents outside and inside the car
beautiful interior
well maintained with booklets and service book (stamped)
Hard to find in this condition!!!!
Fog lights
Harman Kardon
only 124000 kms