Mercedes CLK280 coupe, totally dealer maintained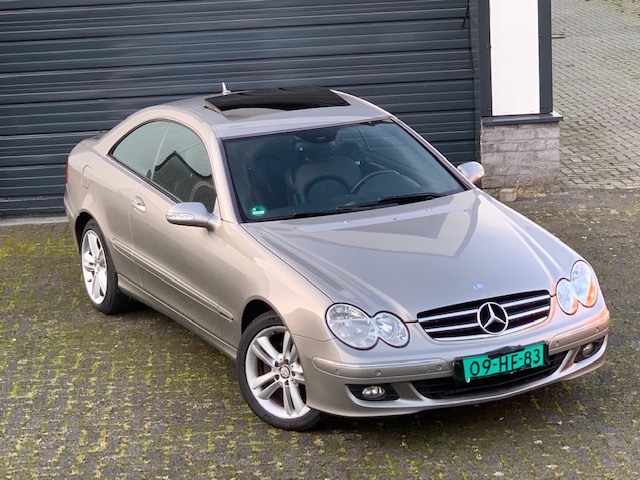 We offer a 100% dealer maintained Mercedes CLK280 from 2007.
Only one owner who was very precise with maintaining its Mercedes CLK.
Booklets and service report show a whole list from new until now with all visits to the Mercedes service point.
Bought new in the Netherlands and due to business immediately shipped out for 1 year to Germany wher this owner worked. After that the car came back together with the move of the owner to the Netherlands.

Although the odometer shows 197000 kms, the car shows as it has only driven 50000 kms. And it drives fabulous.
-first owner
-original in Holland delivered car
-full options
-first paint, cubaniet silver
-100% MB dealer maintained
-no surprises
-hard to find with such a history and 1 owner.