Mercedes CLK 430 coupe with AMG package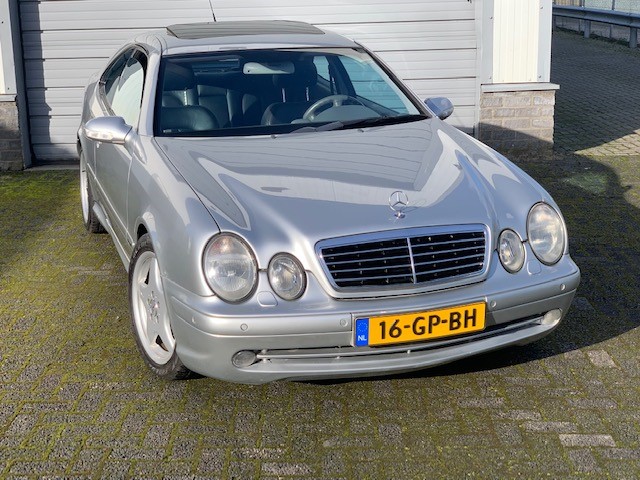 What is powerful? if you have driven many powerful cars there is a big difference. Powerful and not comfortable, and powerful and comfortable. To the latter category belongs the Mercedes CLK 430 we offer. With its 8 cylinders in a relative small body it moves the car when necessary to enormous acceleration.
However, these cars needs to be driven smoothly, and use the power when really necessary. They become rear these 430 CLK's.
This CLK is in an overall nice condition. The interior is top, the paint has been re-newed a couple of years ago. The Amg package is a nice extra which gives the cars a more sporty look.
Nice options accomplish the comfort to drive.


-powerful 8 cylinder
-nice design
-excellent interior
-Amg styling package (skirts, alloys, exhaust)
-Sun roof
-Navi
-electric chairs
-power windows
-sun screen rear window electric
-navi
-cd
-airco
-park distance control