Mercedes CE220 coupé W124 in excellent condition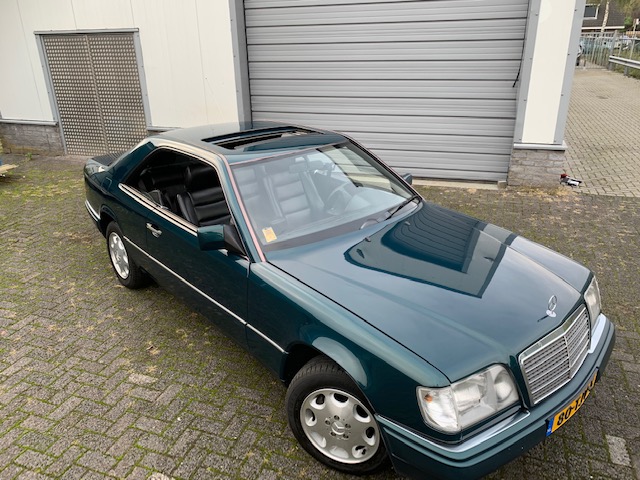 We offer a very healthy Mercedes W124 CE 220 which was delivered new in Remscheid Germany in 1995.
The turmalin green coupe is in a nice condition. Painted once with exception of the roof it looks very shiney.
The interior is of full leather, 4 head rests, sun screen on rear window. A smooth automatic gearbox drives this 4 cylinder already for years. 233000 kms without any problems. No rust, alloys with Michelin tyres.

What a king of the road.
-beautiful paint
-nice interior, full leather
-sliding roof electric
-airco
-Electric sun screen rear window
-4 head rests
-alloys with Michelin tyres
-automatic gearbox
-removable towing hook
-APK