Mercedes-Benz G320 Cdi long body, super original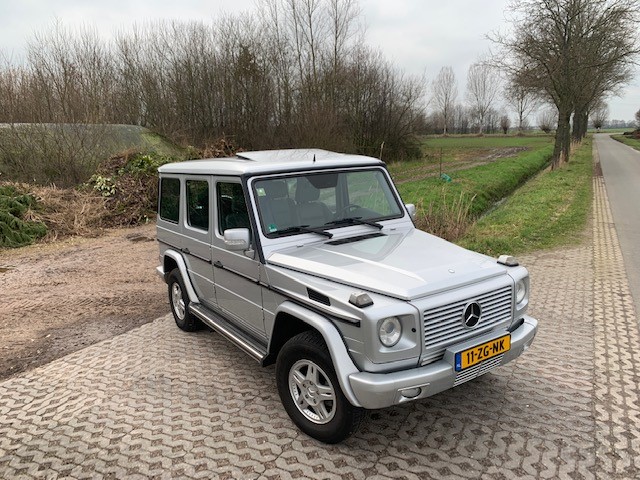 In our collection a Mercedes-Benz G320 Cdi in super original condition. This G-klasse has been delivered new in Germany, april 2007 and exported to the Netherlands and registered here on 23-01-2008. Since then 1 owner and always serviced at the same Mercedes-Benz dealership.
As far as we can judge original paint. This is the facelift model, with the updated dashboard and the superb 3 liter v6 diesel engine.
No conversion to new model, no damages, only minor minor signs of use.
The car has 265000 kms on the odometer and you cannot imagine that this is the case. No sanddigger, all in super condition.
Grey leather in top condition, luggageroom with net and rollo, towing hook from factory, alloys, automatic gearbox, sliding roof.........
No words to find how to describe the car.
-super original G320 cdi
-hardly any sign of use
-1 owner since 2008
-1 MB garage serviced since 2008
-not converted to a more recent model
-hardly to find in this condition and so original, from this year