Mercedes-Benz E320 cabriolet w124, 1993 with Wiesmann hardtop!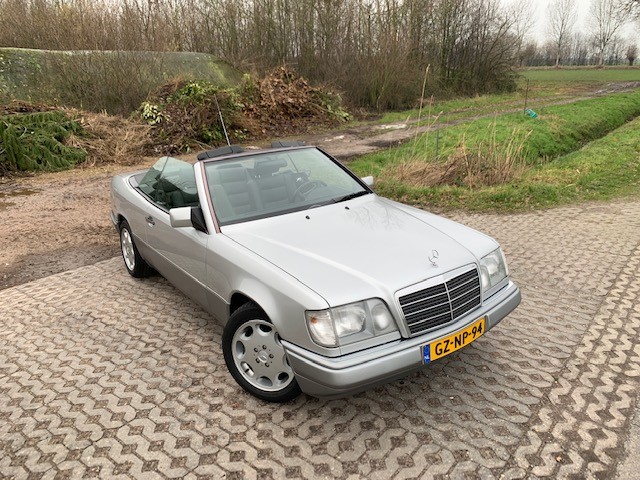 We have in our collection a incredible nice example of a Mercedes E320 Cabriolet.
Silver with black leather and a Wiesmann hardtop. This is very unique.
With the hardtop the car looks like a coupe and saves the softtop from winter weather.
The car has been delivered in Germany and is after a short period exported to the Netherlands where it had 1 owner. Unfortunately the owner died and the car was transferred within the family.
Now the car is in our hands and we cannot believe what we see. With odometer showing 316000 kilometer, the car looks as if it has only less than 100000 km. The outside as well as the inside are in extreme good condition as well as the softtop.
16 inch alloys give the cars extra appearance. The fact is, are we going to sell it, so nice is it. Yes we will sell it, only for the right price.
A boardmap with instruction booklets is available. Servicehistory is not yet found by previous owner. A carfax is there.

-superb E320 cabriolet facelift model 1993
-good maintained (original servicebook not yet there)
-16 inch
-unique good condition
-Wiesmann hardtop