Mercedes-Benz E200 Cabriolet 1995, 5 speed manual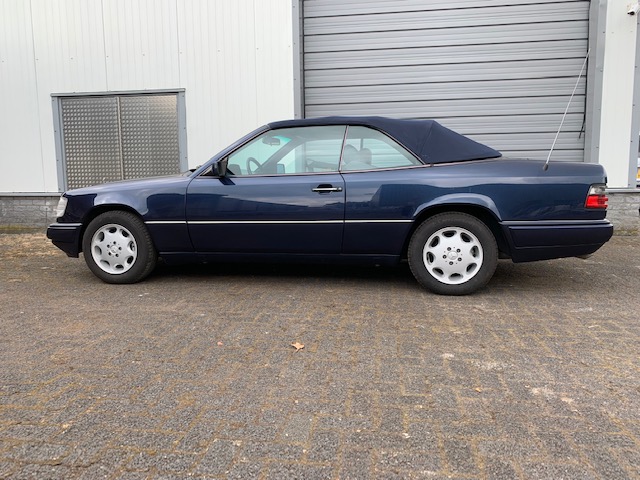 We have a Mercedes-Benz E200 convertible in the super colour combination, blue metallic , with blue leather and blue soft top.
The car was delivered new in Belgium in 1995 and was owned till this year in one family.
Well maintained. The car is in good condition and drives super.

Althought it is a 2 liter engine and a manual 5 speed gearbox, the car is easy to handly and drives like new.
With 205439 kms on the odometer it still drives like it came directly from the showroom.

Equipped with full leather, Original alloys, metallic, power windows, a joy to drive and a beautiful appearance.

-nice driver
-economic car
– in the Netherlands as youngtimer interesting to drive it as business car
-very nice interior
-triple blue, a very chique and nice combination!!!
-with dutch registration
-apk/tuv till 05/2023