MERCEDES-BENZ CLK200 in excellent condition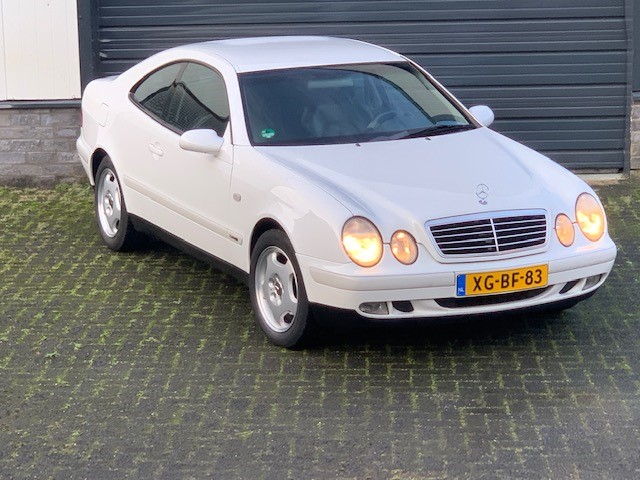 The CLK of the late ninties are very attractive cars. However many of them did not survive due to rust problems.
Unless they are treated and maintained well. We have an extraordinary original example.
Our CLK was new delivered in Germany and a few months later exported to the Netherlands were it was sold by a Mercedes dealer ship.
This CLK has only 224000 kms on the odometer. Although this CLK has only the 2 liter engine it is a joy to drive.
The automatic gearbox, the leather interior, the alloys with good rubber make you happy when driving it.
And believe it or not, except the front hood, all is original first paint as far as we could judge.
Service booklet and boardmap are present.
Nice car, youngtimer, with potential, for a relative low budget.
-nice CLK
-No rust, you would believe it has only 40000 kms on the clock in stead of the 224000 showing
-first paint except the front hood
-alloys
-automatic gearbox
-real nice survivor
-economic 2 L engine
-apk till 18-10-2023