Mercedes-Benz CL500 1999 original Dutch Delivery. Chique and Elegance with Power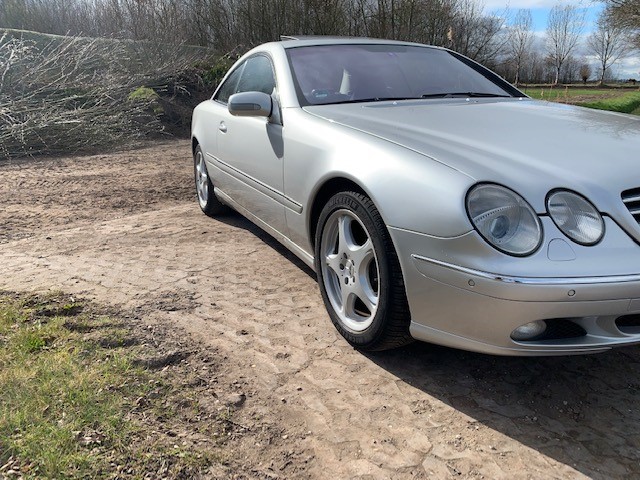 The C215 was the coupe version of the S-Class in the late ninties. With powerfull 8 cylinder or 12 cylinder engines and a beautiful design these were exclusive cars.
Nowadays good examples are becoming rare. Although there are many not very well treated examples for sale, there are also nice survivors.
We have one of the survivors.
This CL500 was delivered new in the Netherlands late 1999. It has been very well maintained and has only 214000 kms on the odometer.
A perfect cruiser with lots of accessories. Leather, airco, alloys, heated and cooled frontseats, cd player, screen for the back window, and lots more.

The V8 has enough power to follow actual traffic. The design is timeless and is beautiful, especially when the front and rear windows are open . There is no B style which gives a kind op open air feeling.
Now these super cars are still affordable. We expect prices will increase.

The alloys are in superb condition as well as the 4 season tyres.
Driving is as smooth as you may expect from these kind of top cars from the late ninties, Early millenium period.
-CL 500 with no rust
-well maintained
-car pass and service history togther with boardmap
-wonderful interior
-lots of options
-APK (tuv) till sept 2023
-beautiful design
-top driving experience