MERCEDES-BENZ CL420 from well known musician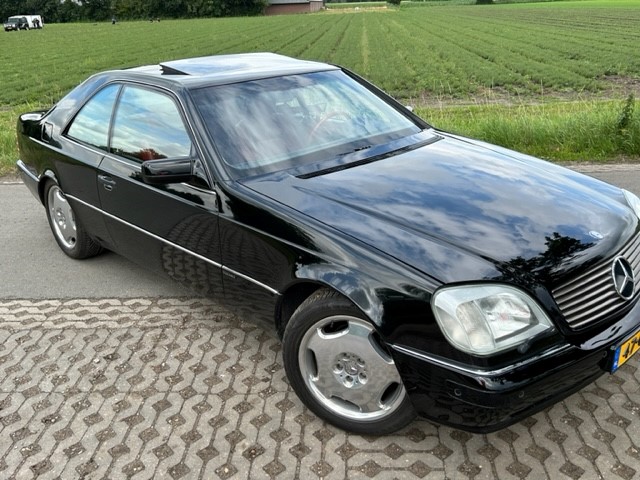 We have in our collection a very exclusive Mercedes CL420. The car was delivered new in 1998 by MB dealership Smeets in Limburg, Netherlands to a famous dutch Musician.
The car has been registered first on a foreign company and was later registered in the Netherlands. It has driven to various concerts in Europe.
Since years it has been in hands of MB lovers who drove not much with the car. Now it is in our collection since already 2021.
The CL 420 is a unique car. Only 2400 pcs left the factory, which is almost as exclusive as special editions made from famous cars these days.
The 500 and the 600 are sold in much higher quantities. Besides the production number also the layout of this car is unique. Black on the outside and red leather on the inside with red cherry wood interior accents. Special made for the musician is a violin mounted on the dash.
The polished alloys and a set of winter wheels make the car complete. Also the documents, press picture and lots of other gadgets make this a unique example.
-top car
-low production number of 2400 pcs only
-well documented
-unique first owner
-unique colour combination
-showroom condition
-private collection not  for sale