Mercedes-Benz 300SE L 3.5 W109 1970 black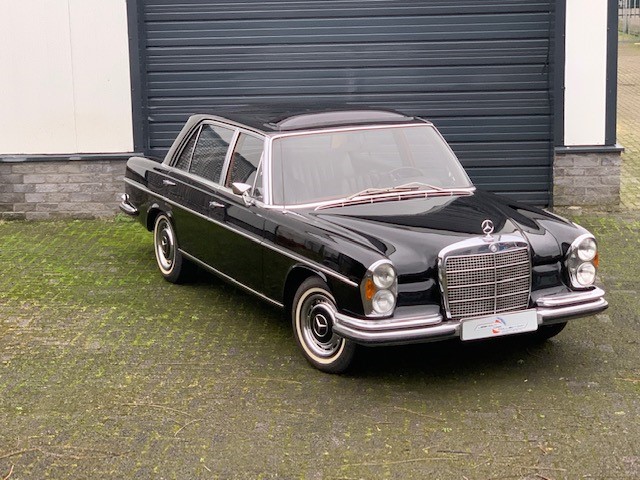 We have an amazing chique example of a Mercedes-Benz 300SE L 3.5L. This is one of the most wonderful cars in the W108/109 series of the sixties-seventies.
The car is in good condition and has a nice black paint which shows this has been a car of a CEO or important person in the seventies.
A 3.5L engine, a 4 gear automatic transmission, power windows, air suspension, electric sunroof, dark green leather, white wall tires makes this car a pleasure to drive.
First delivery in Germany and exported to the Netherlands in 1999. Then exported to Belgium, however never registered there.
Dutch registration possible.
After the 300Se L 6.3  this 300 Se L 3.5 is the most powerful S-class of the late sixties and early seventies (for the European market)
Beautiful design, powerful engine, lots of luxury
-White wall tires
-leather interior
-automatic 4 gear box
-nice chrome parts
-electric power windows
-electric sliding roof
-nice patina
-air suspension
-electric antenna