Mercedes-Benz 240 TD 7-persons 1982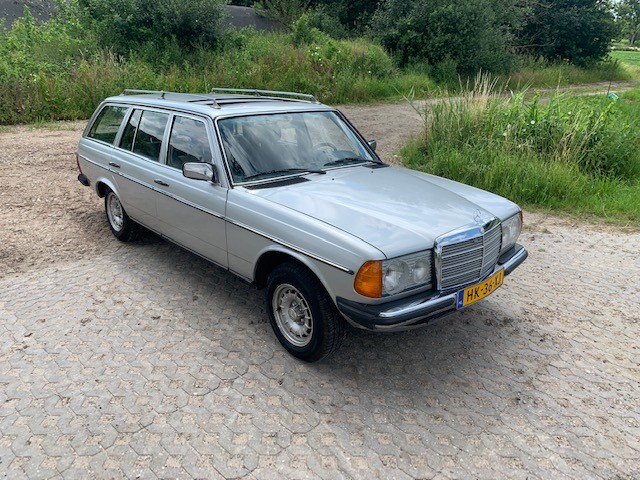 We have a surviver, found in an old garage where it has been resting for 8 years. This 240TD was delivered new in the Netherlands where it still is registered. At 231000 km the car was put in a garage as the owner died.
Now 8 years later, the car has seen daylight again.
The car is in an acceptable condition, however, needs service, brakes, some bodywork and a little welding.
The engine runs great . Brakes need to be revised.

Although the car is not new, needs some work, it is a nice looking car with a lot of original options.
-Sunroof, 7 seats, alloys, 5-gear box, towing hook, roof rails.

The TD is 40 years old in is allowed to drive in all the environment zones in the Netherlands.

The Mercedes will be delivered as is. Needs to be transported by trailer.
Nice looking Mercedes-Benz 240 TD. With work.
good basis with excellent options:
-Sliding roof
-extra 3rd seat row (kids bench)
-original alloys
-5-gear box
-roof railing