LADA NIVA 1.7i 4X4 in excellent condition 2005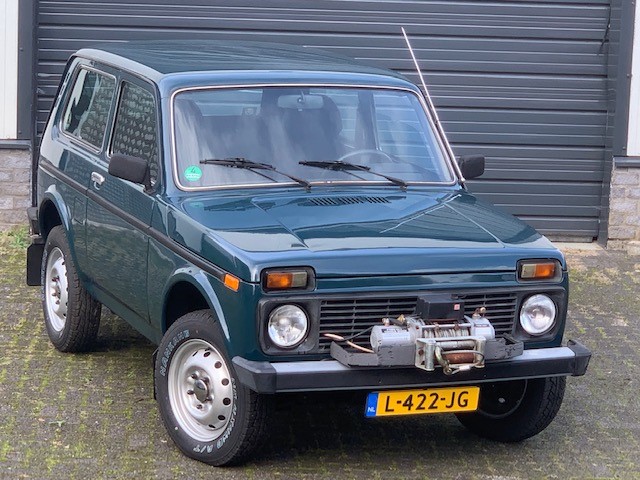 Were are they? The Lada Niva has been disappeared from the roads as it seems. The hardly are visible on the roads. We have a very extraordinary example.
A 2005 LADA , with only 41500 kms on the odometer. The Niva's have become a cult car.
The car has been delivered new in Trier Germany and changed ower 3 times. The last owner has repainted the car due to cosmetic reasons .
The interior looks like new, the dash also. The bottom and fender areas are rustfree. And they can rust ! these Lada's.
When they were introduced they had a 1600 cc engine, no power stearing and 4 gear box. The later models have a 1.7 injection with power stearing and 5 gear box.
Our car has 4 new tyres, and drives like it should do. And it has an electric winch.
The Niva's have proven to be a very good alround car. Even better than a defender in the rough terrain and very easy to handle in the city.

Hard to find in this condition.
-top condition
-no rust
-low milage only 41500 kms
-instruction and service booklet.
-electric winch
-towing hook
-new tyres
-cult car
-private collection car