LADA NIVA 1.6l "5000" limited edition JUBI MODELL 1981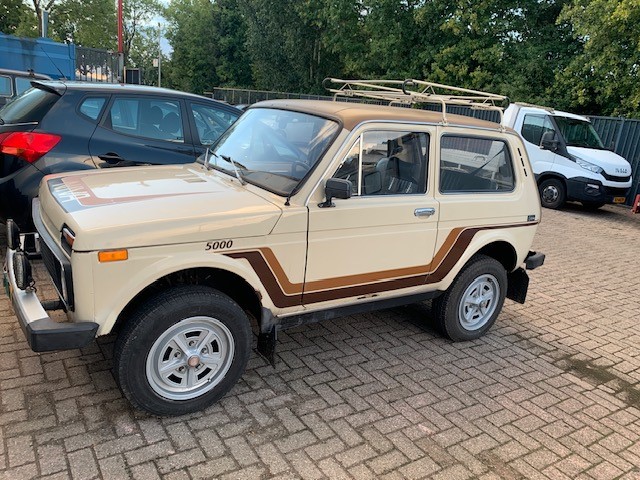 The Lada Niva has become a cult car. The terraincapacities are spectacular due to the 4 wheeldrive and the relative light weigth.
Nowadays the first generation with the horizontal lights are very rare. Many have been spoiled or damaged or eaten by rust.
We have a rare 5000 edition. Introduced in Germany for the 5000th import of the Lada Niva.
Our example has 58000 kms on the clock . It seems original, as we look at the interior. The carpets (an element of the extra equipment of the 5000 version, the seats etc are really in good condition. The car runs and brakes, however need to be trailered.
However some well know rust places are there. Relative simple to repair.
There is also an extra Lada Niva in the price. This is a 2005 type 2. This is a donor car. some parts are dismantled (gearbox and differential), however are available.

These 2 cars will be sold as one lot.
-2 cars for 1 price
-original 5000 limited edition
-Nice interior
-original alloys
-very exclusive.
-Needs restoration and maintainence. Donor car availalbe.