JAGUAR mk VIII of 1958 original Dutch delivery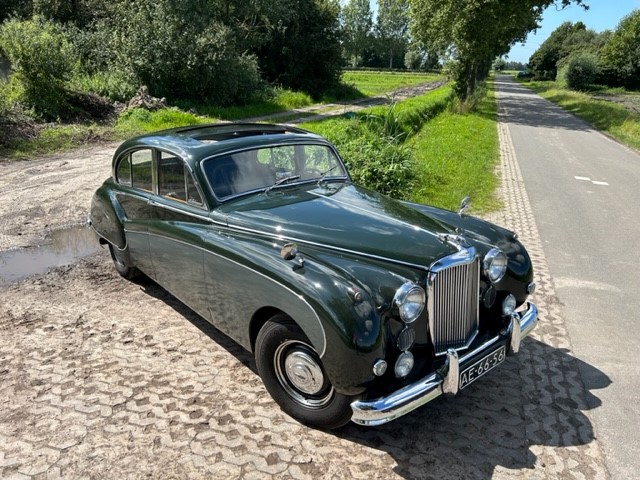 We sell from our private collection a very rare car. The hugh Jaguar MK VIII from 1958.
This superb limousine was delivered by the Dutch Jaguar Importer Lagerwey to its first owner an American Colonel in 1958.
The original invoice is still there showing the price in US$ and the delivery of a Miles i.s.o. a Kilometers clock.
The car is in 2 tone green with a lovely leather interior. A sliding roof (original) makes the car complete.
A lovely car which is in an excellent condition with a lovely patina. A limousine for a relaxed drive.
A box with lots of documents (original invoice, original leaflet in Dutch, lots of correspondence etc) comes with the car.
Hardly to find and if you find it it has not such a nice history as this one.

-super original
-top patina
-lots of documents ( incl original instruction booklet, purchase invoice, sales leaflet etc)
-super history
-Dutch registration
-very rare only 6227 produced (left over : a few)