INFINITi FX 45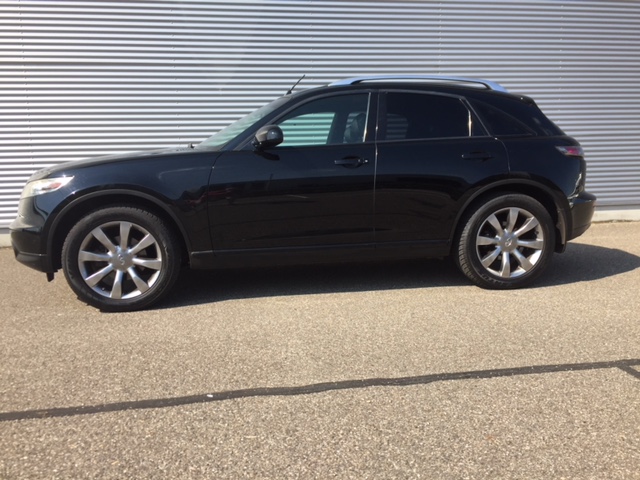 Infiniti is the exclusive brand from Nissan, like Lexus is from Toyota.
Infiniti is rare, exclusive, well equiped, very well driving, complete....etc.
The Infiniti FX45 we offer is of 2004 delivered in France/Belgium and since 2007 in the Netherlands.
The car is fast and can be driven also relaxed.
The outside has some signs of use, the interior is ery nice with black leather and with black headliner. Sunroof is also there.
The car has recently had service and new APK (technical control, valid till September 2019).
An Infiniti FX45 can beat its German equivalents.

with service booklet and board map with instruction books.
2 keys