INFINITI FX35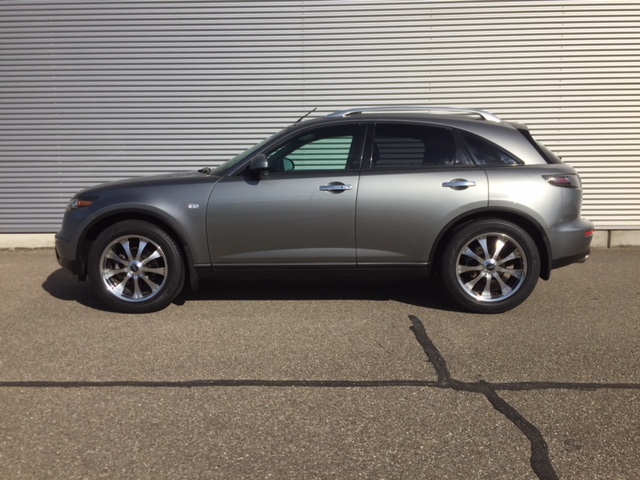 Very nice Infiniti FX35. These beautiful SUV's which perform as a sportscar are a joy to drive.
The FX35 has 186000 miles, drives like new.
with lots of accessoiries: sunroof, alloys (Original set also available), rear view camera, leather etc.

They look sporty, they look beautiful, they have a modern appearance, they drive sporty and they feel very comfortable: We are talking about Infiniti FX series. Here we present a FX 35 in a very nice grey metallic colour with black leather.
Many of these car are completely rusted on the bottom side. However, this one is in  very good condition.