HUMMER H3 WITH ONLY 51000 KMS !!!!!!!!!!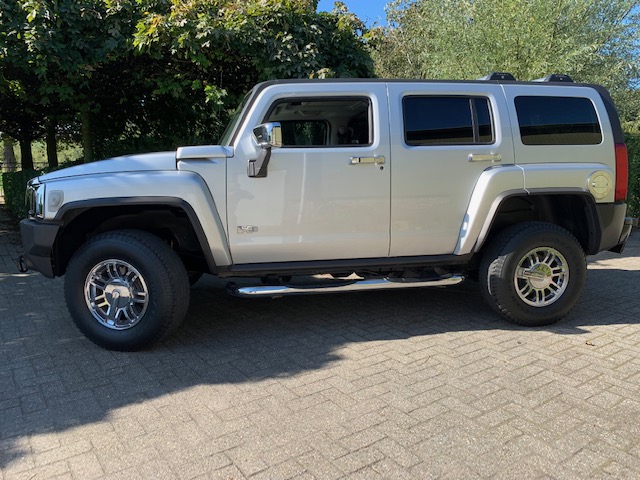 really nice and full Original Hummer H3. Delivered new in the Netherlands by Kroymans and immediately exported to the south of France.
Condition of the car is superb. Very low milage, hardly signs of use . Good investment and joy to drive.
Only 51600 kms!!!!This car is over 20 Years old? yes it is but you really cannot imagine it. And we believe these Hummers will become next generation classics. Lovely these baby Hummers. You like it or you hate it. But if you have not driven it, you cannot judge.
It drives really nice if you are not in a hurry! King of the road!!
It looks rough, it drives smooth, king of the road, relax (driving fast is no option)
Unspoiled, no black wrapping or other ugly accessories.
no rust
Chrome parts in excellent condition
exclusive appearance this "baby  Hummer"