FORD MUSTANG CONVERTIBLE 1966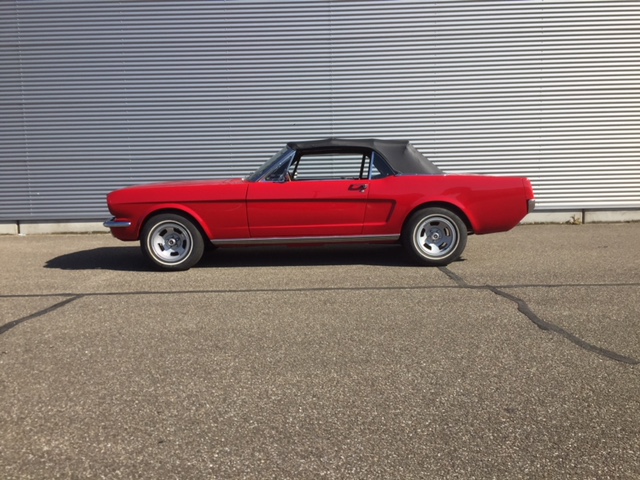 We offer a totally restored Mustang convertible from 1966.
The car is owned a very long time by one owner who restored the car in 2005.
Due to some cosmetic reasons he repainted the car in 2015.
The car has the popular and strong v8 289 Engine with 4 port carb.
The Original Wolfrace alloys suit the car very well
The electric soft top is renewed in 2005 and still in an almost unused condition, with a clear rear window.
Besides the body also the engine and automatic gearbox have been revised.

Top driving car with the correct V8 sound. And now its time to enjoy "Summer cruising"
Dutch technical control  (APK) till  15-04-2020
In Holland since July 1986 and owned by one Dutch owner by then.