Fiat 900T 1979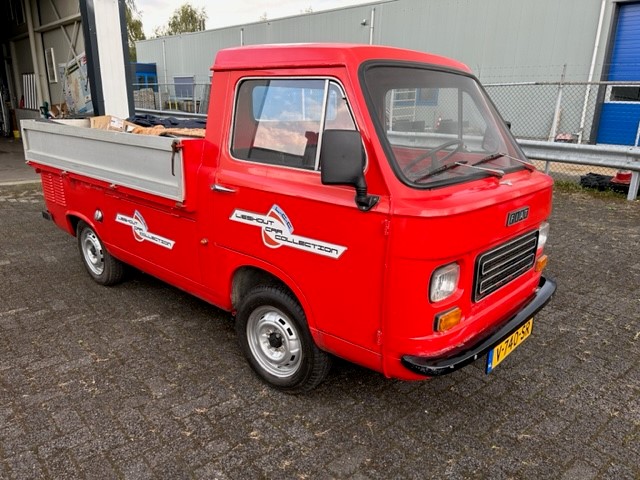 A pick up from Fiat from the late seventies.
Nice appearance, exclusive and ideal for a italian coffee bar.

survived and redone by previous owner. Not perfect but has its charme.
Innerparts of the doors are rusted. New repair panels available.

Hard to find these Fiats. The car drives and brakes.


-exclusive appearance
-many possibilities for use
-No apk (tuv) at the moment. can be made however needs to be discussed.